Welcome to the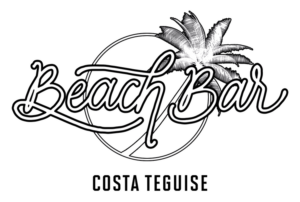 Since 1992 we are happy to offer our guests the freshest food and most delicious drinks just a stone-throw away from the amazing "Las Cucharas" Beach in Costa Teguise.
Costa Teguise is one of the holiday "hot-spots" on the beautiful island of Lanzarote, Canary Islands.
As mentioned above are we open not only for a quick drink or snack with an awesome sea-view – no – we also offer international live sports around the clock. Such as German, English and Spanish football and more!
But if you cannot come on holiday right now then at least bring the Beach bar feeling home by visiting our live webcam!
Opening Times:
MONDAY - SUNDAY
from 10:00 - 24:00
Favourite Crêpe
Crepe Beach Bar

Nutella, walnut & ice cream
21°
Teilweise Bewölkt
07:0120:56 WEST
Gefühlt: 21°C
Wind: 23km/h NNE
Feuchtigkeit: 78%
Druck: 1017.27mbar
UV-Index: 0
27/21°C
29/23°C
31/22°C